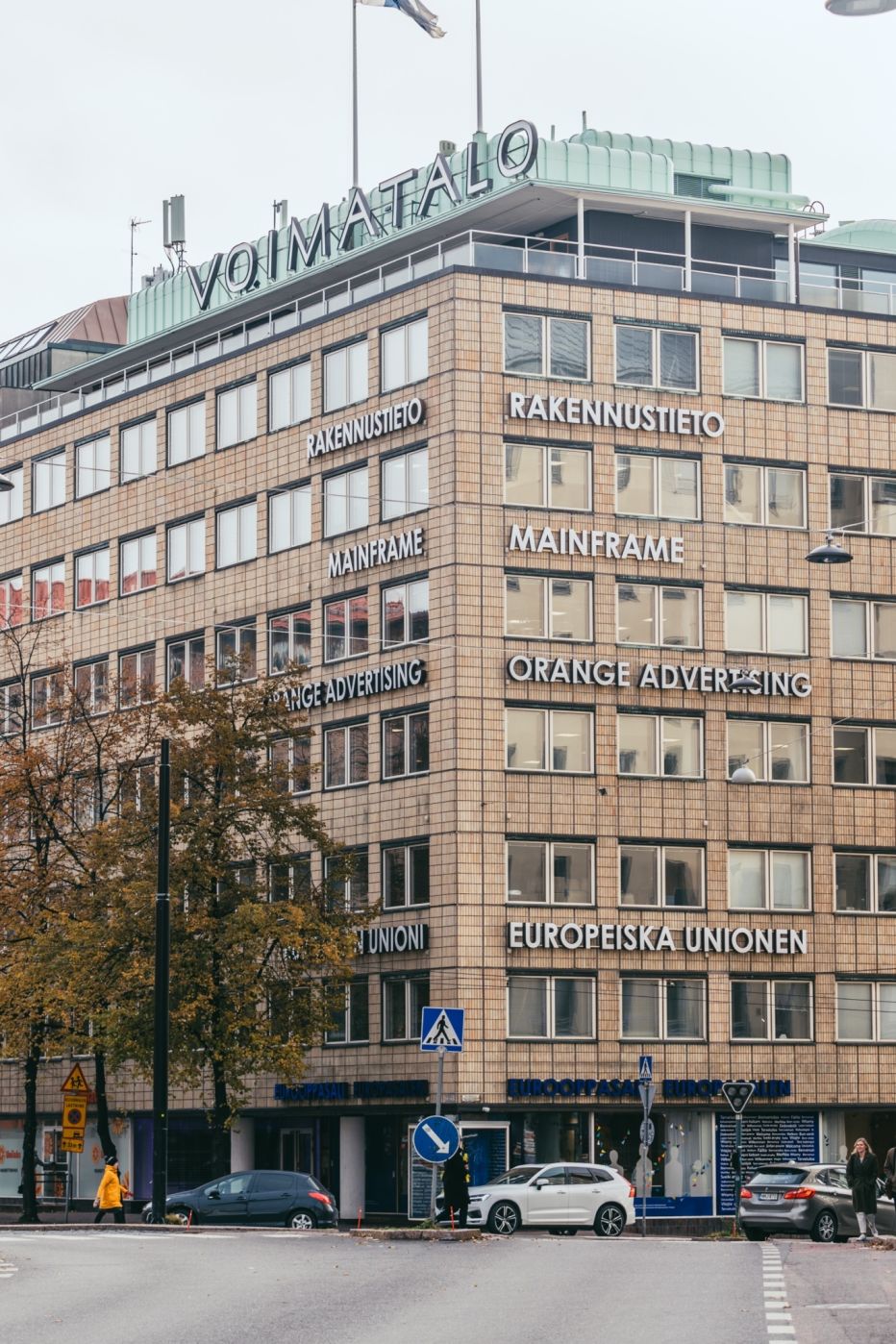 Intro
Tervetuloa Roihuun - tilaan, joka elää.
Ruoholahden Roihu vie ajatukset paikkaan, jossa luova ajattelu ja teknologinen osaaminen synnyttävät uudenlaista energiaa ja innovaatiota. Roihu on näyttävä ja mieleenpainuva koti yrityksille, jotka etsivät laadukasta ja tarpeiden sekä toiveiden mukaan räätälöityä tilaa.
Vuokrattava kokonaispinta-ala
15 600 m²
Räätälöitävää kerrospinta-alaa
500 - 3 000 m²
Ota yhteyttä
Jos haluat lisätietoja toimistoista ja kiinteistöstä, ota yhteyttä meihin ja näytämme sinulle mahdollisuudet!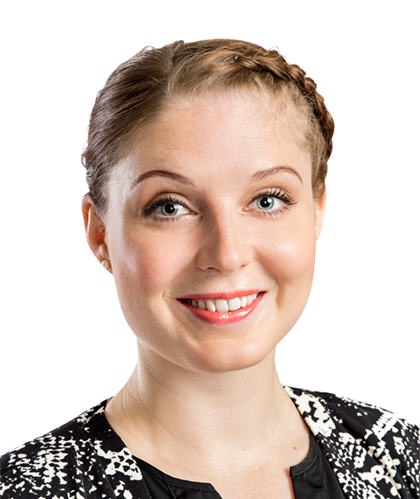 Kulttuurin, liike-elämän ja hyvinvoinnin keskittymässä
Roihussa on 13 000 neliömetriä vuokrattavaa toimistotilaa kymmenessä kerroksessa, joista kahdeksan sopii toimistotiloiksi. Modernit tilat elävät sinun tarpeidesi mukaan ja ovat vapaasti jaettavissa ja muokattavissa. Roihusta tulee elävä kiinteistö, joka tarjoaa erinomaiset mahdollisuudet asukkaidensa kokonaishyvinvoinnista huolehtimiseen. Talossa on kattavat kuntoilu- ja virkistystilat edustustasoisine saunaosastoineen ja palloiluhalleineen, joiden lisäksi lähialueelta löytyvät hyvät puitteet liikunnan ja ulkoilun harrastamiseen.
Roihu sijaitsee näkyvällä ja liike-elämän kannalta vetovoimaisella paikalla Ruoholahden toimitilakeskittymän ytimessä. Alue on koti monille teollisuuden, teknologian ja rahoitus- ja vakuutusalan yritykselle. Alueelta löytyvät kaikki sujuvan ja hyvinvoivan arjen tekijät.
Aivan Roihun vieressä sijaitseva Salmisaaren liikuntakeskus tarjoaa erinomaiset mahdollisuudet monipuoliseen liikkumiseen. Vesiurheilua kaipaavat taas löytävät läheltä Keilaniemestä Laguunin.
Ruoka- ja muista ostoksista ei tarvitse työpäivän jälkeen stressata, sillä Kauppakeskus Ruoholahdessa kaikki ostostarpeet hoituvat samalla kertaa. Ja jos kulttuurinälkä iskee, löytyy Suomen suurin kulttuurikeskus Kaapelitehdas vain kuuden minuutin kävelymatkan päässä.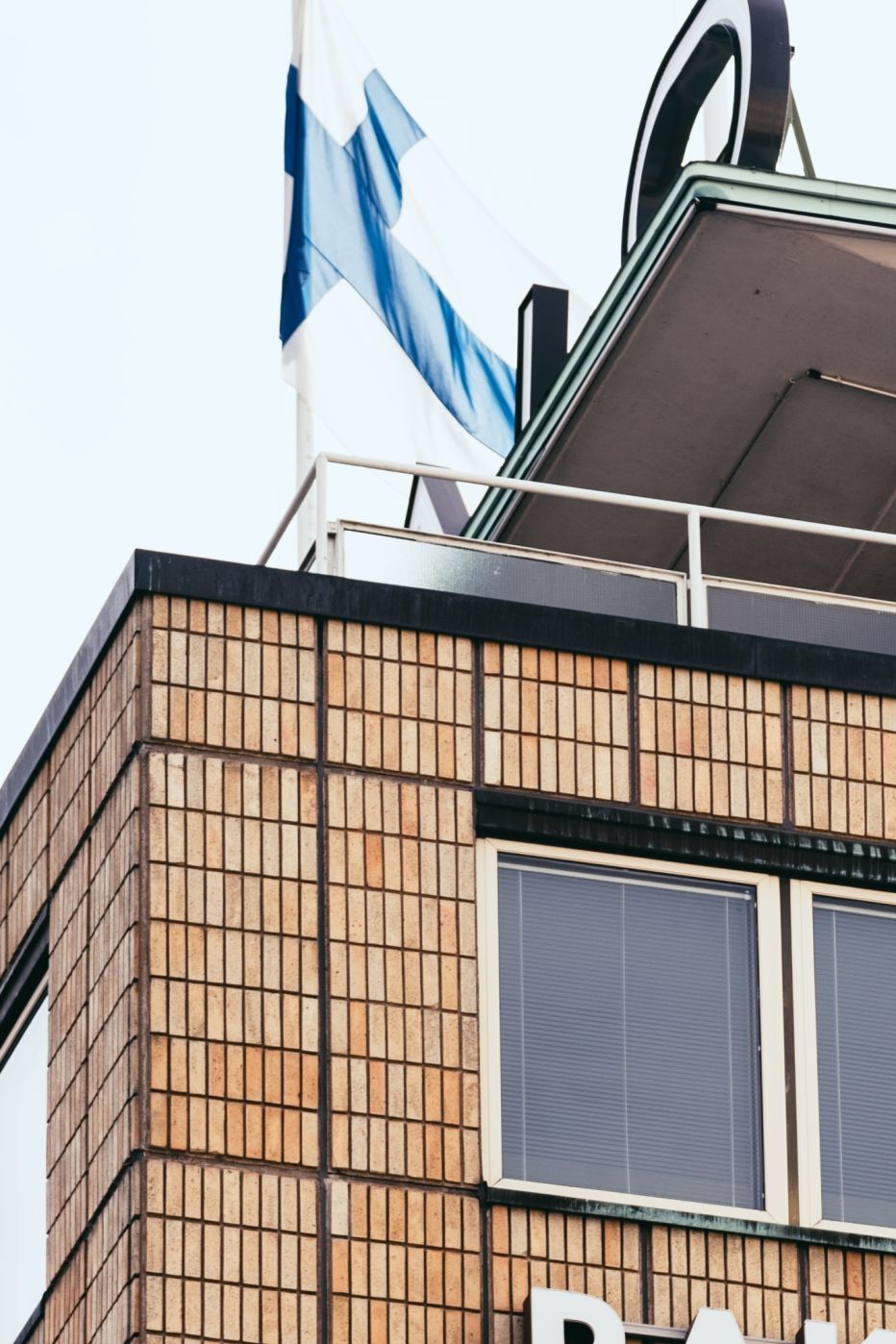 Our Standard Sustainability Measures
Certified
We aim to certify most of our properties to verify the environmental performance and sustainable management practices.
On-site renewables
When feasible, we invest into on-site renewable energy production and offer our tenants a possibility to buy onsite renewable energy.
Bicycles
Our properties are equipped with bicycle parking, fixing stand and changing facilities to enable sustainable commuting and healthy lifestyle.
Energy efficiency
We invest into energy efficiency improvements such as LED lighting, building automation and efficient HVAC systems. In order to minimize our carbon footprint we use green electricity in all our properties.
Recycling
Our properties offer extensive recycling opportunities.
Water saving
We always renovate our properties with water saving equipment.
E-Car
Our properties are equipped with e-car charging possibility to enable sustainable commuting.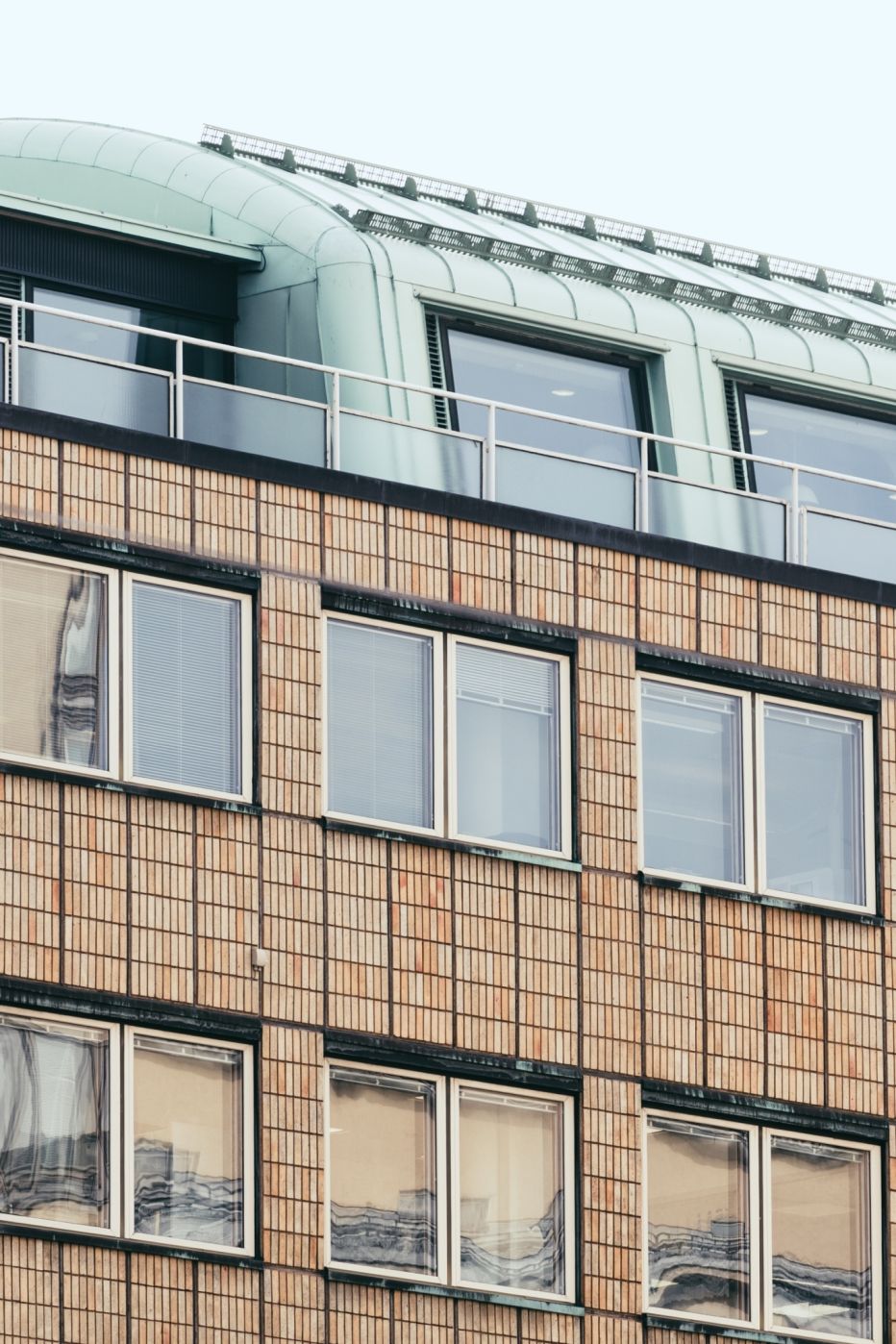 A Glimpse into Aarne Ervi's Architectural Masterpiece
Renowned architect Aarne Ervi left an profound mark in the world of Finnish real estate when he unveiled his masterpiece: the headquarters of the Imatran Voima energy company, a gem completed in 1951. The office building's profound significance was deeply interwoven with the company's ambitious Oulujoki power plant ventures, which were the crucible of cutting-edge construction methodologies, most notably revolutionary techniques in concrete craftsmanship. The Voimatalo edifice stands as a living testament to Ervi's groundbreaking vision, bearing the hallmark of ingenious concrete structures that were far ahead of their time.
Perched atop this architectural marvel lies a luxurious restaurant space, nestled beneath the sweeping arches of the roof structure. It is here that you can discern the opulent legacy of this postwar corporate titan. The private dining rooms, adorned with their tastefully elegant interiors, exude an aura of sophistication, reflecting the exalted status of Imatran Voima. Every detail of the interior design reflects Ervi's meticulous planning, a hallmark of his architectural brilliance, resonating through the ages.
Erinomainen sijainti - lähellä metro-, linja-auto- ja raitiovaunupysäkkejä
Roihun sijainti Länsiväylän risteyksessä tekee jalan, julkisilla tai omalla autolla liikkumisesta erittäin helppoa. Yhtälailla myös kansainväliset yhteydet ovat kunnossa ja lentokentälle on vain 20 kilometriä.